We are living in an e-commerce era (not just in Nigeria but globally) and it is very important for small business owners to start considering having an online presence that enables them to sell and showcase their products to a much broader audience.
Even though a majority of you may want to start by launching your own e-commerce website, the major question will then be how will customers find you online. As a small business, it is more economical to ride on the backs of successful e-commerce giants in the industry and when you have built more than enough audience for yourself online, you can then launch your own website.
There are hundreds of e-commerce websites in Nigeria. Here is a list of top 10 most reliable e-commerce websites in Nigeria in 2018.
Jumia is one of the most popular e-commerce websites in Nigeria. Jumia Nigeria, established in May 2012, is Nigeria's version of amazon.com. The popularity of Jumia Nigeria has gone far beyond the shores of this continent and was rated by Amazon's Alexa as the most visited e-commerce website in Nigeria.
You can sell virtually all your forms of products on Jumia. To get started, check-out the Jumia Marketplace website.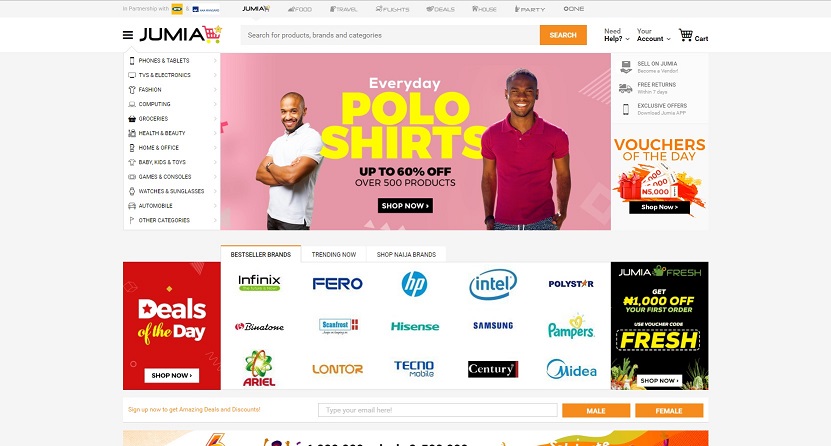 Also Read: How To Start Ecommerce Business Like Jumia And Konga In Nigeria.
Nigeria's online Megastore was "borne out of the desire to deliver with speed and precision so that you would never have to worry about accessing your needs and wants at your convenience." It owns large warehouses stocked up with goods and strategically located in Key cities such as Lagos, the capital Abuja, and Port Harcourt to ensure swift and efficient delivery.
Konga also allows small businesses with varieties of products to sell and showcase on their website. Click here to learn more about selling on Konga.
Launched in March 2011, DealDey features a daily deal on the best things to do, see, eat, and buy in Nigeria. DealDey is an easy and fun way to get fantastic deals on great experiences. DealDey supports local businesses and in return, they support consumers with good savings!
The company's philosophy is simple: to help great businesses be found by consumers who are looking for a great deal. This philosophy is what makes DealDey a great destination for small business owners looking to sell their products online.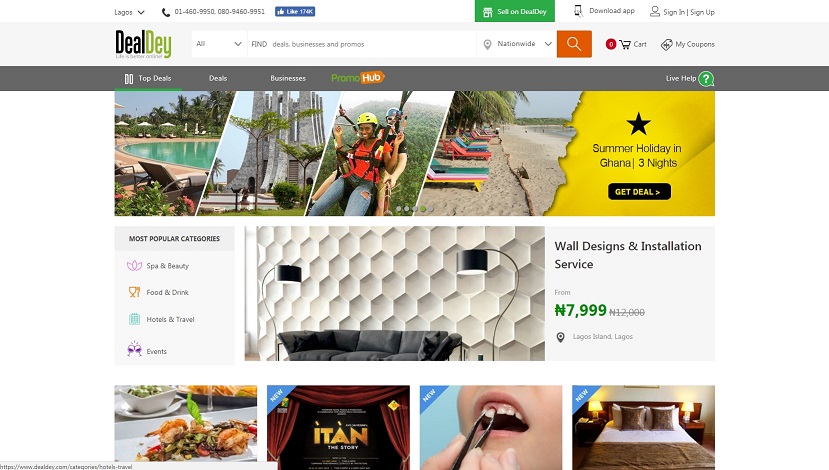 Launched in September 2014, PayPorte has since thrived to ensure it caters to a wide demographic that ranges from the youths and to the young urban professionals. The online e-commerce giant has tagged itself as Nigeria's preferred online retail store.
PayPorte also partners with local businesses by showcasing their goods on its platform to a wider audience, these businesses access to customers, great logistics coverage and the opportunity to excel in business. Click here to get started.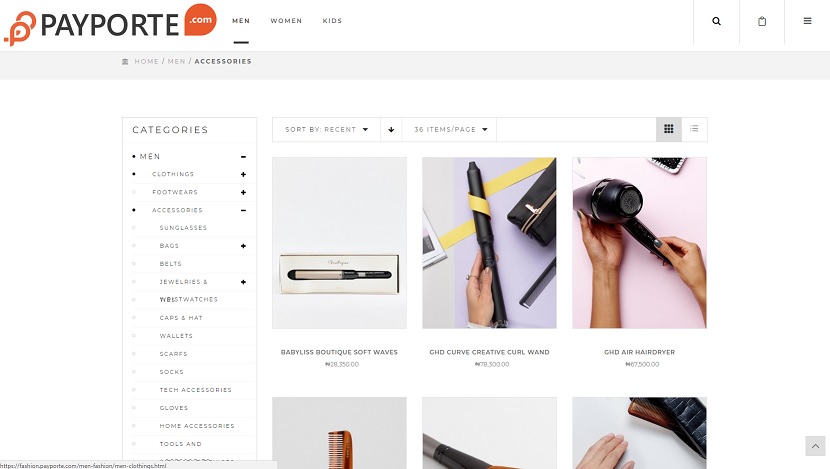 VConnect was popularly known as Nigeria's business listing website until recently when the website launched an open marketplace for its business to showcase their goods and services.
Just like any other e-commerce website in Nigeria, VConnect provides its users with many other services such as logistics and payment facilitation.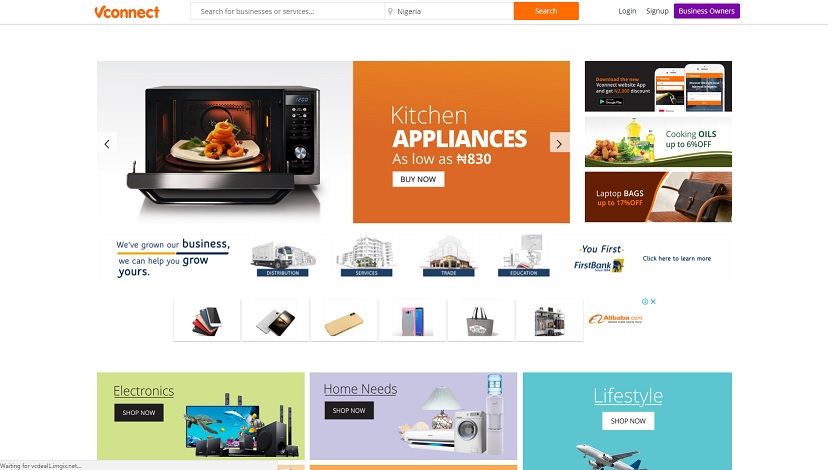 Also Read: How To Make Money With Affiliate Marketing In Nigeria.
Kara.com.ng is one of the top online stores in Nigeria, visited by thousands of people on a daily basis, Kara.com.ng offers a massive collection of everything from Mobile Phones to Electrical and Power Supplies products at some of the best prices.
Kara also features a marketplace that allows other business owners to sell their products on the platform.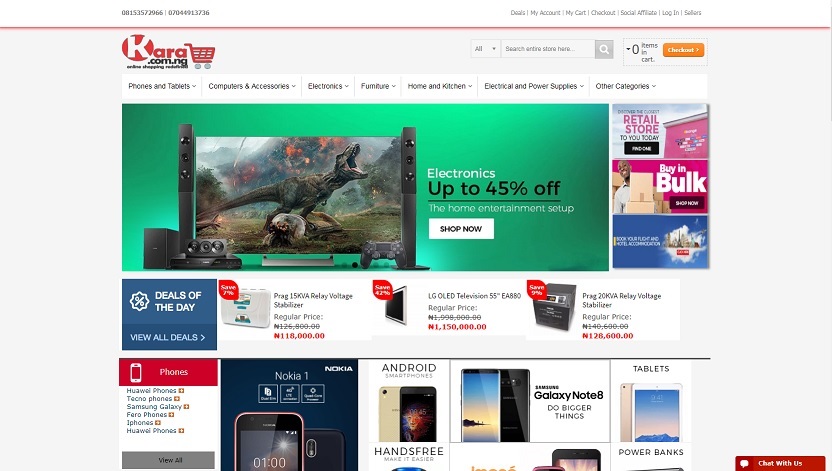 Printivo is Nigeria's most popular online print shop. Printivo is an online print provider that provides its customers with free templates created by designers across Nigeria.
Printivo Store is an online marketplace that allows designers and print providers to make money online by selling their prints and designs to customers all across the country. Unlike other e-commerce websites, Printivo store is a marketplace for print designs online.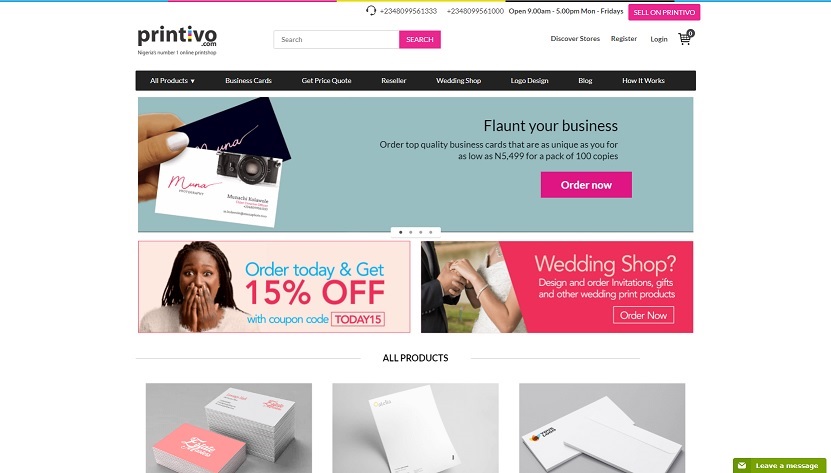 Olx is an online site thought to be the next generation's free online classifieds. It doesn't follow the conventional online stores, instead offering an information filled environment for both buyers and sellers to interact and transact.
On OLX, sellers can design, display and post ads under the specified categories to which it belongs (a seller can place an Ad for a car under Automobiles category). The categorising of ads gives the online market a structured design making it faster to locate products of interest.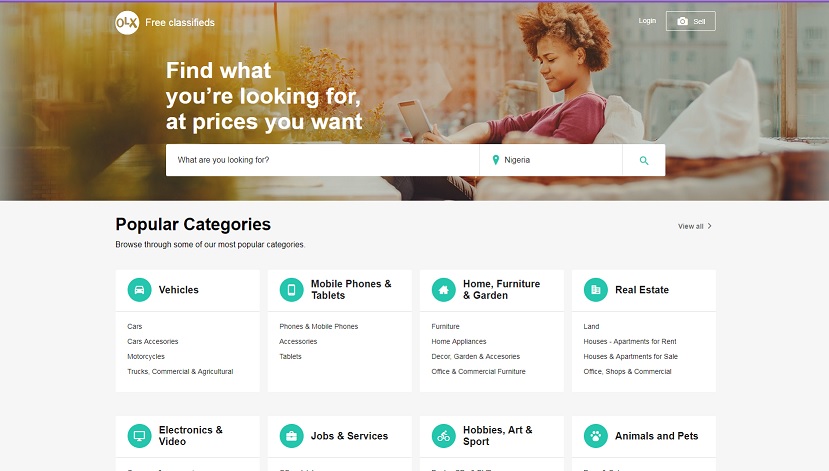 Also Read: 12 Nigerian Blogs every Small Business Owner should follow.
Gloo.ng started life in 2012 as BuyCommonThings.com, but rebranded the next year, and specialises in delivering affordable supermarket goods to the doorsteps of clients on a same-day basis.
Gloo.ng is more like an online supermarket for groceries. Gloo also partners with other small business to sell on the platform.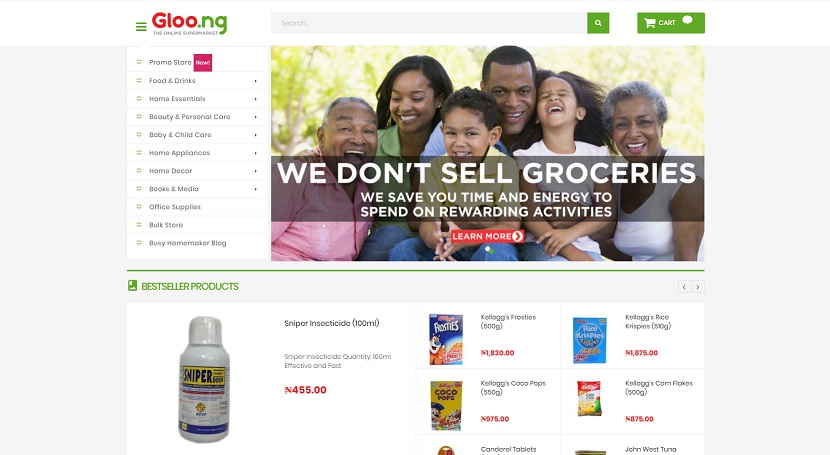 Founded in 2014, Jiji.ng is fast-growing Nigerian free online classifieds with an advanced security system. Jiji provides a simple hassle-free solution to sell and buy almost anything.
As a Seller or business owner, you can post free classified ads of your products and services for free on the website and get maximum efficiency in terms of reach and profit.