Need project help or temporary workers for your business? Today you'll probably go online to find help, especially for freelance knowledge workers.
And for freelancers who themselves operate as solo small businesses, marketplaces have opened up new opportunities and become powerful marketing platforms.
Here are few websites to find freelance assistance and jobs in Nigeria:
Asuqu is Nigeria marketplace for creative and professional services. Asuqu connects creatives and professionals with prospective customers in Africa, helping to remove the traditional barriers to innovation, empowerment, and entrepreneurship.
Asuqu SME is one of Asuqu's service that focuses specifically on SME's. The service offers small businesses unique and cheap pricing for services such as graphic design, social media marketing, and content marketing.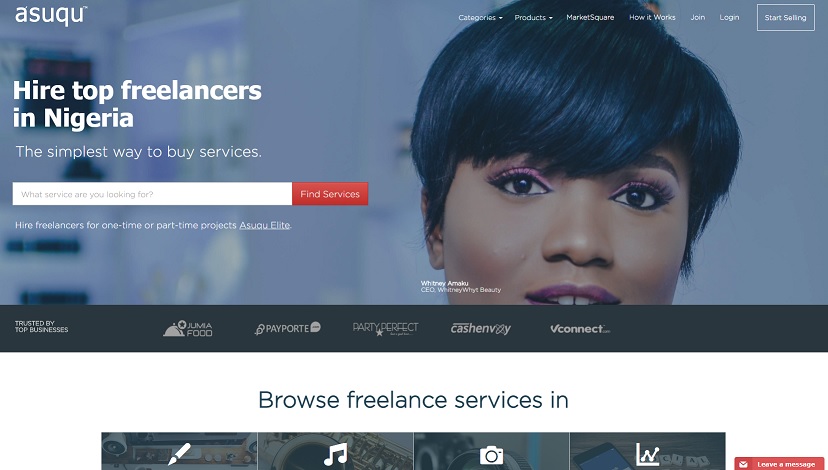 Also Read: Top 10 Websites To Find Freelance Writing Jobs In Nigeria.
As described on the website, Findworka is an online marketplace for digital services and gigs, where customers find and connect with diverse qualified freelance experts in Africa in the most affordable, timely and secure manner.
Launched in May 2016, Findworka has over one thousand freelancers onboard ranging from Web Developers, Graphics Designer, Content Developer etc.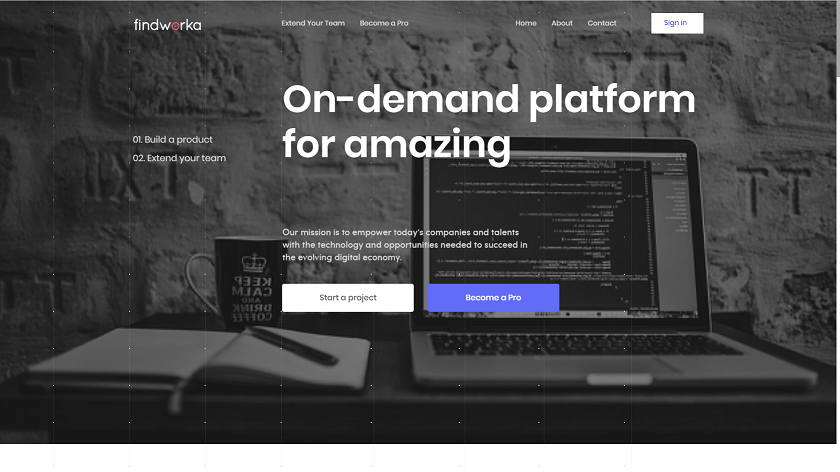 Jolancer is serving as a dedicated platform for skilled Nigerian youths to register their profiles and bid for projects in their line of expertise(skills), and as a platform for project owners (clients) to find qualified freelancers for their projects thereby, reducing their expenses on particular projects.
Jolancer is developed to bridge the gap between Freelancers and Project Owners/ Contractors/ Clients in Nigeria. The good thing is that there is a possibility for a freelancer to eventually get a full-time job with the client company.  Thanks to Jolancer.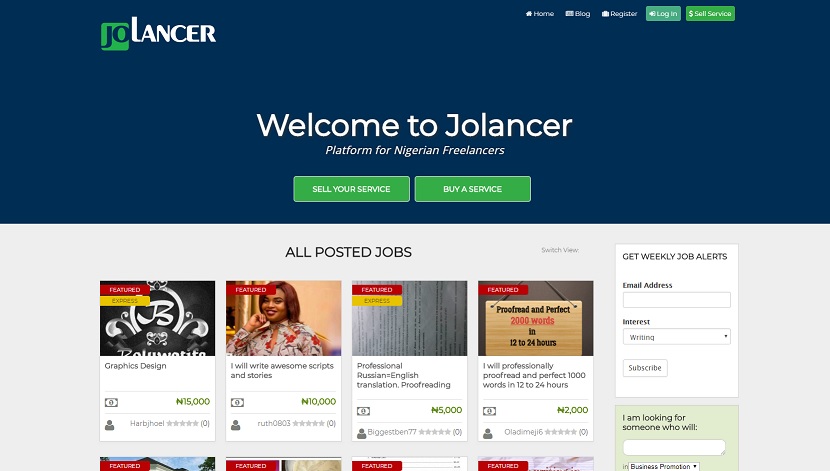 Justfrom5k is a simple platform where anyone can find basic errands or professional tasks to perform for people and get paid to do it. It is basically a freelance platform for Nigeria.
Just as the names imply you can get a professional service rendered to you for as low as 5,000 Naira.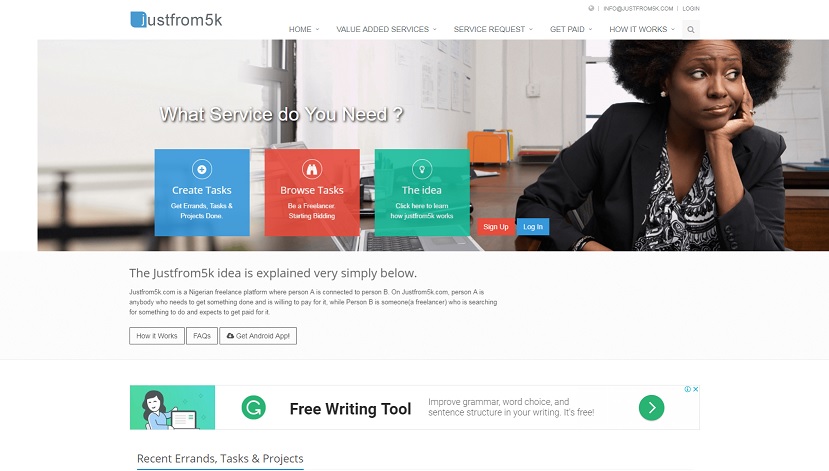 Also Read: How to differentiate yourself as a professional freelancer in Nigeria.
SourceGig is a platform that is built on popular freelancing ideology and technology but designed for local freelancers and job posters. Sourcegig is content development, graphic illustration, digital and web development marketplace.
SourceGig's mission is to reduce unemployment, increase creative, increase productivity and create self-employment in Nigeria.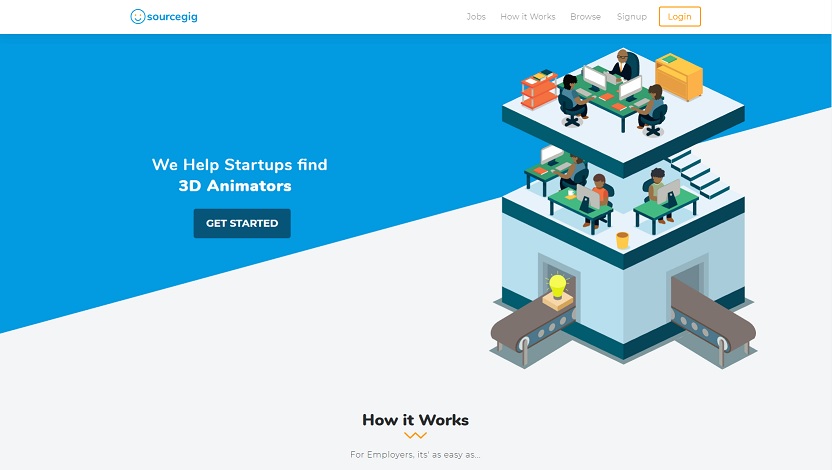 According to VanguardNGR, Alance is an online outsourcing platform, designed to bring outsourcers (which could either be an Individual or a company) in contact with professional service providers from diverse professional fields.
It is built to provide a secure and professional working environment between outsourcers and service providers. Each user of the Alance.co interface is provided with a secure profile on registering on the platform which will be used for bidding outsourced projects.
Gigs Nigeria is a well thought out platform for people to have small shops to make extra money as Freelancers of small jobs. Also, no need for thinking of big money to get things done, all that buyers need to do is to look for an expert that can deliver their small jobs for small money and with big gains.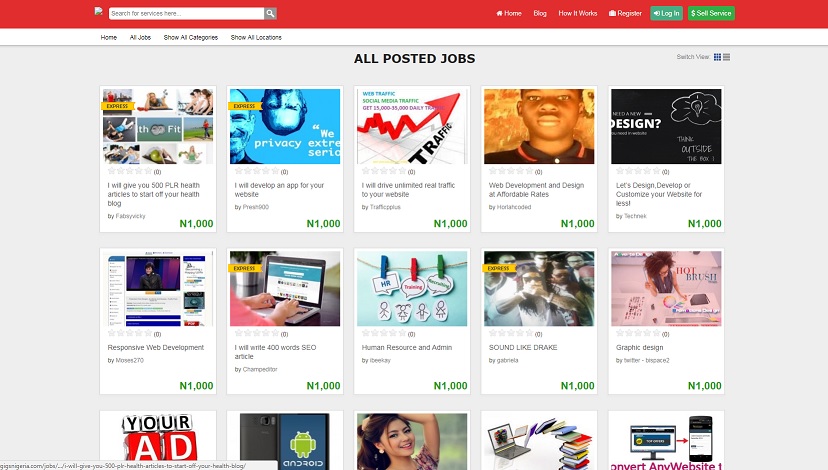 Also Read: Top 10 Online Jobs In Nigeria For Students And Freelancers.
Freeciti is a community marketplace for professional freelance in Nigeria that connects business services to skilled freelancers. Freeciti provides you with whatever you need to turn your ideas into a reality, whether it's a programmer, writer, or a team of freelance to handle your task. Find, hire and collaborate with as well as pay freelancers around Nigeria via Freeciti to take your business to a greater height.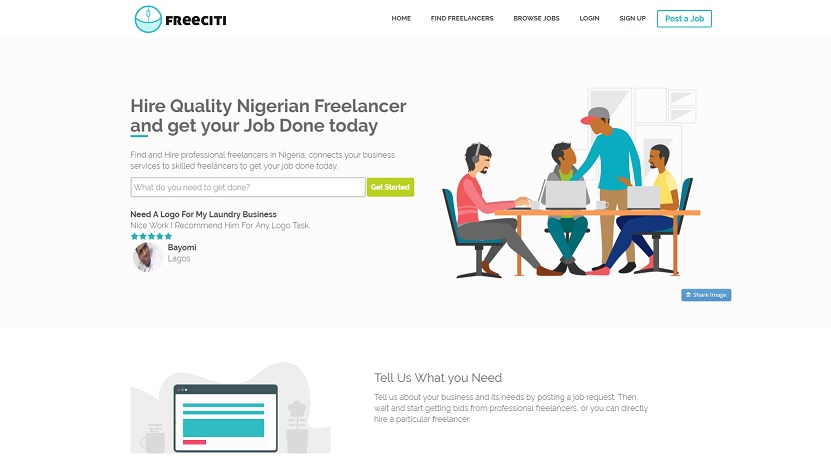 Also Read: Best Payment Alternative to Paypal for Nigerians.
Oyerr Marketplace is a Nigerian Freelance Platform where services and micro jobs are created and paid for.
Oyerr is a freelance online service that creates an avenue for buyers and sellers to meet. It allows you to offer credible online services at your convenience irrespective of your location.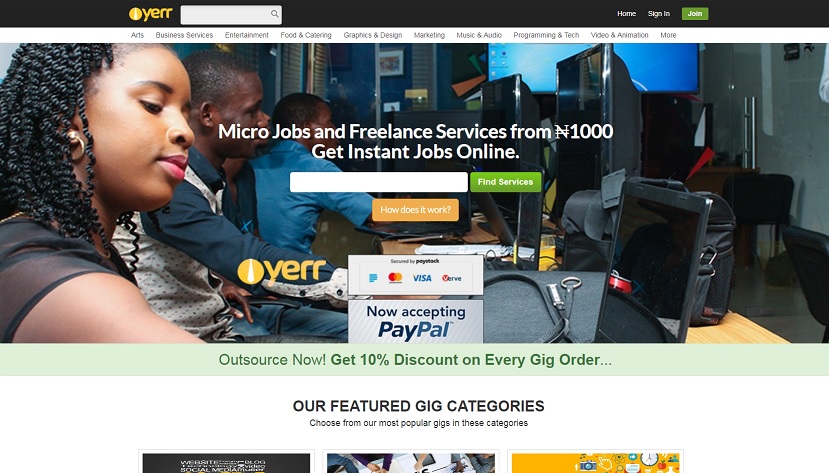 10. Yokebay.
With more than 50 different categories, Yokebay offers great job opportunities for every type of freelancers in Nigeria. It has jobs ranging from a website designer, graphics design, social media marketing to various online marketing jobs.
Wherever you are in your freelancing career or whatever your level of experience, Yokebay is most likely to have jobs for you.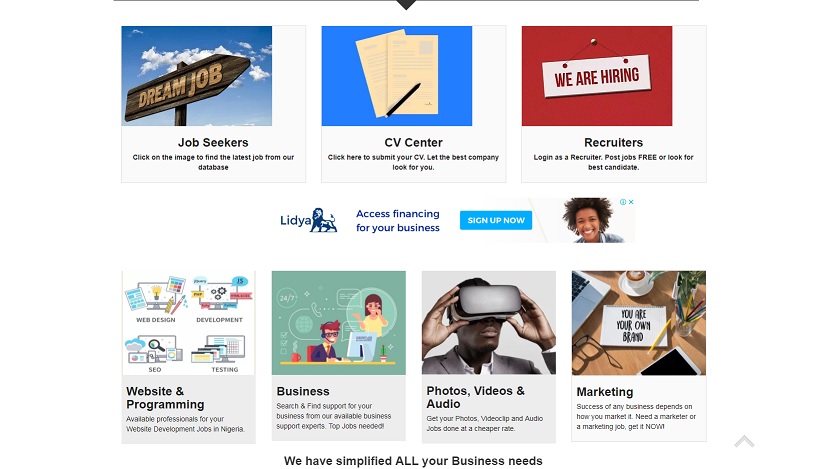 Conclusion.
Whether you're a programmer, designer, expert, college student or something in between, there's a freelance platform out there for you. Check out the sites above to get started today!
Also, as a small business looking for extra hands of experts in Nigeria. These platforms are all you need to get your job done faster. Learn more about how Nigerian businesses are getting paid 2x faster with our innovative invoicing platform.