Marketing is an indispensable part of any business that cannot be ignored. Business owners often have this burning question on their minds – what forms of marketing should I use to drive for customers and sales for my business? For most business owners, this is the exact point where the fight between traditional forms of advertisement and digital forms of advertisement starts from.
In Nigeria, Digital Marketing started to get visible around 2012. With the entry of eCommerce platforms like Jumia and Konga, the digital marketing arena started to pick. The industry growth between 2012 and 2018 has been tremendous. Various figures on the internet about Digital Marketing in Nigeria peg the growth at 25% to 40% on an annual basis.
What is Traditional Marketing?
Traditional marketing refers to any type of promotion, advertising or campaign that has been in use by companies for years, and that has a proven success rate. Traditional marketing is the conventional methods of marketing used ever since the concept of advertisements or marketing came into existence.
Traditional marketing is a rather broad category that incorporates many forms of advertising and marketing. Most popular methods of traditional marketing could include Newspaper, Flyers, Radio, Television, Billboard advertising along roads and highways and Magazine ads.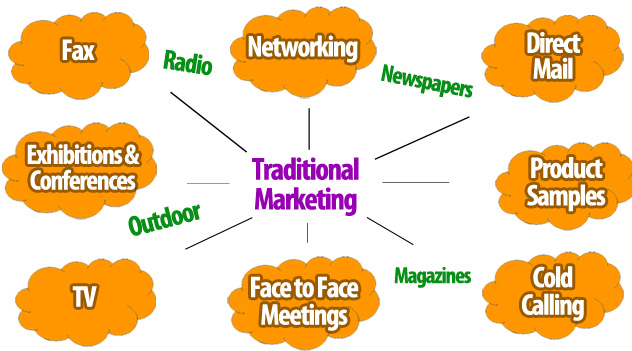 What is Digital Marketing?
According to Wikipedia, Digital marketing is the marketing of products or services using digital technologies, mainly on the Internet, but also including mobile phones, display advertising, and any other digital medium.
Digital marketing encompasses all marketing efforts that use an electronic device or the internet. Businesses leverage digital channels such as search engines, social media, email, and their websites to connect with current and prospective customers.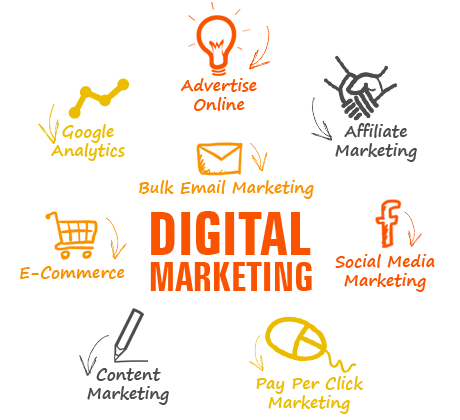 Also Read: Top 10 Digital Marketing Agencies in Nigeria for Small Businesses.
Traditional Marketing vs Digital Marketing.
In recent year, with the advent of various digital sources, the world of marketing has undergone the sea of change. Now brand marketing and promotions are fast drifting away from traditional sources (such as TVs, Radios & Newspapers) and greatly moving towards digital media and platforms (such as mobile apps, websites, emails etc.).
Digital marketing has started a revolution in itself and created a strong and irreplaceable (at least in the near future) space in almost every market. To understand how it is better than traditional marketing, let's compare them using the below-listed parameters.
1. Low-Cost Ads.
While newspaper, television and other such media ads cost a lot, advertising through the internet is quite affordable. Online advertising is something even young entrepreneurs can afford right out of some saved up money. Whatever kind of marketing strategy you plan to use, it eventually comes down to how much you are willing to pay in order to reach your goal.
2. Brand Development.
Instead of a small column in a newspaper, you can own an entire website and showcase your ads or promote your brand whenever you want with the help of a social media page or your blog, unlike traditional marketing. When the question of brand image arises among digital marketing vs traditional marketing, digital marketing has an added advantage.
3. Audience & Reach.
In order to run your business more effectively, it is important to make sure that your advertisements are reaching the right audience and customers. Digital marketing gives the ability to narrow down your reach to a particular audience or group (eg. nursing moms). While in traditional marketing, you target your ads to a very broad audience majority of which are not your potential customers.
4. Analytics & Measurement.
With digital marketing measuring the results and reach of your marketing efforts becomes very easy and quick. By setting-up real-time analytics tool such as Google Analytics, you can instantly see what is working and which isn't. Besides this, you can also measure important marketing metrics such as inbound traffic, conversion rate, bounce rate, cost-per-acquisition etc.
Also Read: Small Business Marketing 101 – A Guide to Growing Your Small Business.
Final Thoughts…
The world has transitioned into a very digital environment. Not only are magazines going digital, we perform many of our daily tasks such as banking, dating and networking online. Because of the rise of the digital age, it just seems like common sense to invest in a digital marketing campaign.
Even though traditional marketing still has a place, it is gradually diminishing in our society today. For today's businesses, it is imperative to have a website and use the web as a means to interact with customers rather than take out a page on a popular newspaper to talk about your business.
Even though there are some successful traditional marketing strategies, particularly if you are reaching a largely local audience, but it is important to take advantage of digital marketing so as to keep up in today's world.
Follow us on Twitter or visit our Facebook page for more small business resources like this.