Funding an agricultural farm is absolutely not an easy task. Equipment, personnel, and raw materials all rapidly eat up precious resources and capital. One of the most innovative ways to invest in agriculture today or raise money for farming is crowdfarming.
Investing in agriculture in Nigeria has been described as key to driving the growth of the sector and Nigeria's economy in general. However, the growth of Nigeria's agricultural sector has been constrained by a myriad of factors especially those relating to lack of adequate financial investments and capital.
What is Crowdfarming?
Crowdfarming is fast becoming the easiest means of investing in agriculture in Nigeria. Crowdfarming entails sourcing funds from several individuals to invest in smallholder agricultural enterprises.
Crowdfarming can be faster than traditional fundraising. What you're doing with crowd­funding is asking people to enter into relationships with you. Crowdfarming is pretty much new concept and this crowdfunding niche is almost untouched, unlike other industries.
Also Read: Lucrative Agricultural And Farming Business Ideas In Nigeria.
Popular CROWDFARMING Websites in Nigeria
In Nigeria, crowdfunding platforms are tapping into a large pool of financial investors who are mostly educated individuals, located in urban areas in Nigeria or in the diaspora. There are currently at least five active (indigenous) digital platform-enabled crowdfarming agribusinesses in Nigeria.
Farmcrowdy is Nigeria's First Digital Agriculture Platform that empowers rural farmers by providing them with improved seeds, farm inputs, training on modern farming techniques and provides a market for the sale of their farm produce. This gives the farmers the capacity to farm more acres and by extension leads to increased food production and security in Africa.
Since launching in 2016, Farmcrowdy has empowered over 11,000 small scale-farmers across Nigeria. Farmcrowdy is committed to expanding its reach in order to continue to empower local farmers, positively impact their lives and their families while boosting food production and sustainability in Nigeria.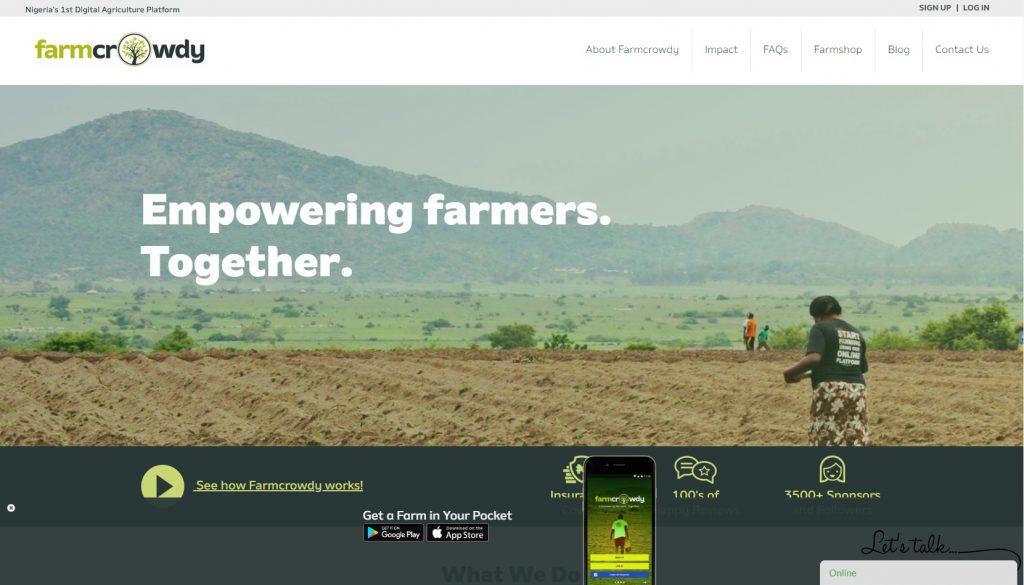 Thrive Agric is using a crowdfunding platform to provide farmers with the finance they need to grow their businesses and offer ordinary people the chance to invest in agriculture. Thrive Agric work with smallholder farmers in Africa to give them access to finance, best practices, and linkages to big buyers upon harvest.
Thrive Agric gives individual investors the opportunity to fund a farm, empower farmers, learn practical agricultural tips and share in the harvest. Farms are listed on the platform, complete with details of what it takes to fund a unit, such as an acre of rice or 100 chicks, the length of time until return, and the returns themselves.
Farmkart is an agric-tech platform where people can invest in livestock farming to increase local food production, support farmers and get returns on their investment. The goals of Farmkart is to make an impact on food security, support our local farmers by creating capital and jobs as well as promoting youth inclusion in agriculture in Nigeria.
Farmkart agri-products focuses more on aquaculture (ie. fish farming). This is based on research that reported that Nigeria is the highest importer of Fish products in Africa and the 4th largest in the world after China, Japan, and the USA.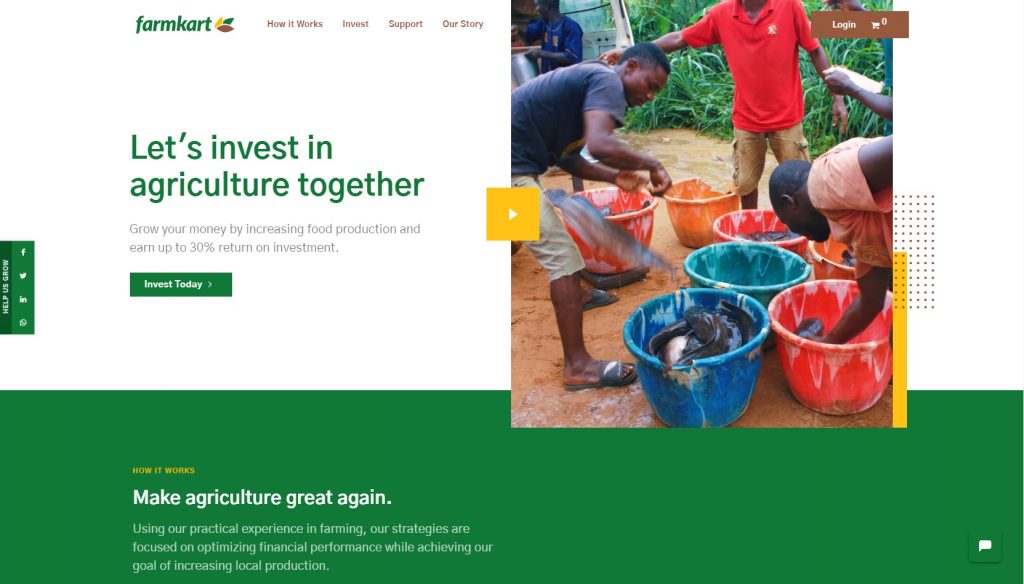 Pork accounts for about $3 billion of consumption value in Ghana and Nigeria alone, more than 80% of which is imported. Imagine the possibilities of this industry in Africa. PorkMoney is the leading pig farming enterprise in West Africa.
PorkMoney partners' funds sponsor the purchase and breeding of pigs till maturation. The pigs are then processed, packaged and sold after 11 months. Partners earn between 15-30% returns on their capitals based on the plan of choice.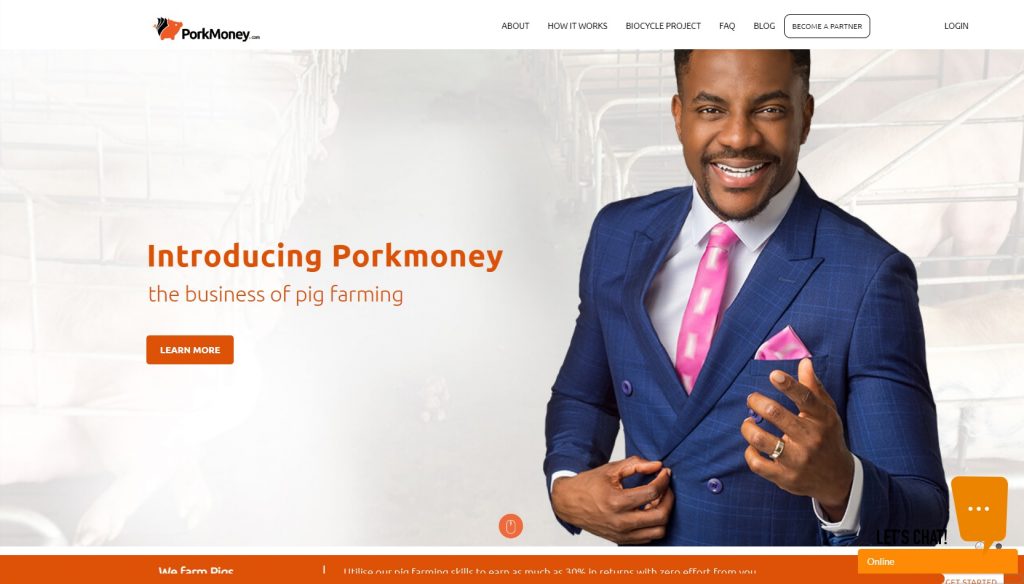 Also Read: How To Get Business Loan From Development Bank Of Nigeria.
E-Farms Nigeria is an online platform that allows Farm Investors to invest in a farm to fund smallholder farmers.
The startup is focused on providing investors passionate about the agricultural sector but without the skills and/or the time required to effectively manage a farm with viable investment options with ROIs ranging from 15-35% and investment cycles ranging from 6 months to 18 Months.
Conclusion
Crowdfunding is deemed to be a viable and scalable alternative source of funding for startups and small businesses, charities and other project creators in Africa.
So rather than purchase farmlands and get involved the daily routine of the industry, startups like FarmCrowdy, ThriveAgric, Farmkart, and PorkMoney enable interested middle-class Nigerians to fund existing farms for a harvest cycle and earn a share of profits.