LinkedIn isn't just for professionals and job seekers, and it is the best marketplace for Business-to-Business (B2B) sales transactions. Even though millions of professionals use LinkedIn daily to grow their networks and careers, you can also use LinkedIn to grow your business.
As of early 2019, LinkedIn has over 576+ million users, with about 40 percent daily active users. With this level of professional engagement, LinkedIn is a social network your business cannot afford to ignore.
In this post, we will be exploring three (3) great tips on how small businesses in Nigeria can leverage the power of LinkedIn's audience for growth and sales leads. These tips have proved to work over the years and are still very much effective and applicable to Nigerian businesses.
Also Read: 10 Tools For Generating New Business Leads.
1. Setup A LinkedIn company page for your business
A Company Page helps LinkedIn members learn about your business, your brand, and what services your business offers. Company Pages are also a great way to establish industry expertise by sharing attractive content with your target audience.
LinkedIn company pages let you provide value to your audience while giving them a chance to engage with your business, effectively establishing your credibility as a trusted resource. While setting up your company page, it is important to write a compelling summary of what your business is all about and also include all necessary business details, such as the website and office address.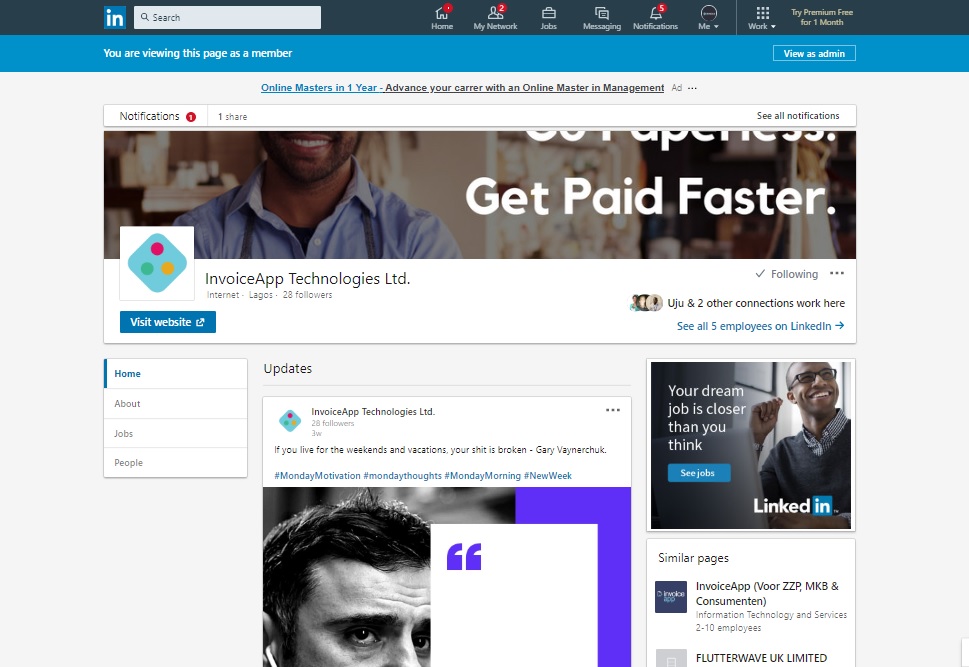 2. Connect & network with potential customers
At its core, LinkedIn is a professional social network. It's about career development, professional connections, industry discussions, and other business-related activities. It's not like other social media marketing platforms, such as Facebook, Twitter, or Instagram; businesses have direct access to consumers whom they can efficiently market with status updates, images, and other casual posts.
Using LinkedIn for business is all about the network you build and the connections you make—think, for example, about vendors, the people you work with, and the people you meet at events. With LinkedIn's advanced search capabilities, it's not only about who you know, but it's also about who they know. You can leverage existing relationships to build new ones and grow your network.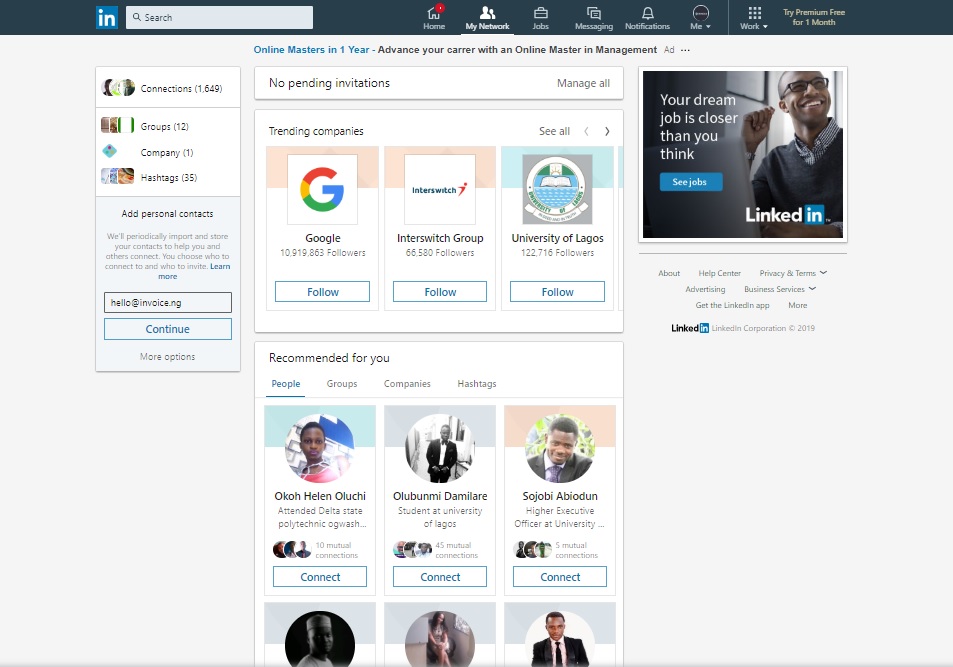 Also Read: How To Advertise Your Business On Facebook In Nigeria.
3. Engage & promote your business on LinkedIn groups
LinkedIn Groups provide a place for professionals to network, share content and ideas, recruit talent and look for work, and establish industry expertise. One vital tip for small business owners is to join LinkedIn groups that are relevant to their target demographic. Not only is this a great way to "listen in" on what your audience is talking about, but there may also be times for small business owners to interact or offer their advice.
More importantly, you can message the members of groups you are in, even if you aren't connected. LinkedIn InMail adds up quickly, so this is a great way to save money when building relationships with potential clients. Below are the most popular LinkedIn groups for businesses in Nigeria;
To find a group with interests that align with your business goals, use the search feature at the top of your LinkedIn homepage or check out LinkedIn's suggestions of Groups you may like.

Conclusion
While much of the focus over the last few years on social media has been on Facebook and Instagram, LinkedIn has steadily grown its influence on B2B marketing. Whether you want to generate leads, build brand awareness, or establish strategic partnerships, LinkedIn can connect your brand with more than 500 million professionals across the globe.
Understand that LinkedIn is a social network for professionals to connect with other professionals. A business owner can and should connect with prospects, strategic partners, referral partners, and other business owners. And once those connections are made, the business owner can decide how to nurture specific connections to grow the relationship.